Research worldwide – Wi1 in South Africa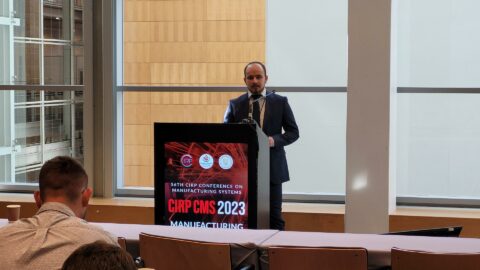 Last week Spyridon Koustas had the great honor and pleasure to present two recent research papers at the CIRP CMS2023 in Cape Town, South Africa.
These research papers are the result of a great collaboration between our Chair of Information Systems – Innovation and Value Creation and the Institute FAPS within the research project ConSensE.
Special thanks to all the co-authors Tobias Reichenstein, Dr. Max Jalowski, Dr. Sascha Julian Oks and Jonathan Fuchs.
The following publications will soon be available online:
Demonstrating industrial smart product-service systems: Industry 4.0 maturity through stakeholder-oriented development and testing
A blockchain-based IIoT traceability system: ERC-721 tokens for Industry 4.0