LEGO4Scrum @ Innovation Technology I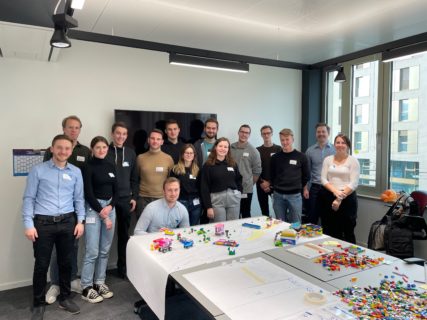 As part of the Wi1 lecture Innovation Technology I, students became familiar with and applied the basics of agile project management using the Scrum method. In cooperation with the partner company Capgemini, the participants learned the methodological basics and concepts such as "Product Backlog", "Sprints", "Scrum Master" etc.
We would like to thank the trainers from Capgemini for making this practice-oriented event possible and look forward to further cooperation.