Into the industrial metaverse – ConSensE@RIE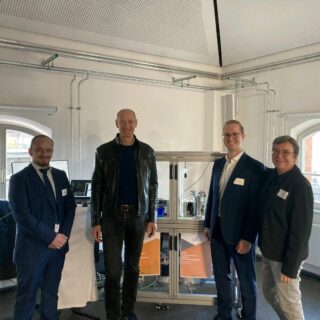 Last week Spyridon Koustas had the opportunity to give a keynote presentation at the Siemens Research and Innovation Ecosystem Erlangen-Nuremberg Conference. The topic was "Into the industrial metaverse – demonstrating opportunities and challenges for manufacturing" and it contained results from the research project ConSensE. Special thanks to Prof. Joachim Hornegger and Dr. Roland Busch for the great discussion on sight and the organizing team for the great event.
The recording of the event can be found here.