Wi1 Schreibwerkstatt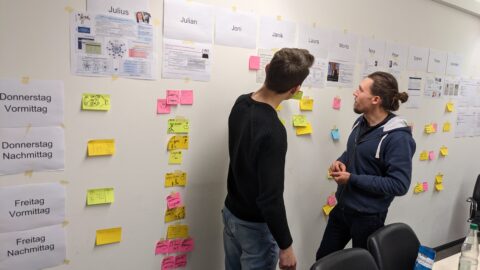 Wi1 Schreibwerkstatt
Am 16. und 17. Februar fand unsere Schreibwerkstatt statt. In diesem Format kamen alle unsere Doktoranden zusammen, um an ihren individuellen Forschungsthemen zu arbeiten. Dabei wurde die Gelegenheit genutzt, sich über die aktuelle Forschung auszutauschen und voneinander zu lernen. Während der gesamten Zeit wurde intensiv diskutiert, geschrieben und Inspiration für die aktuelle und zukünftige Forschung geschaffen.
———-
Wi1 Writing Workshop
On 16 and 17 February, our writing workshop took place. In this format, all our PhD students came together to work on their individual research topics. This was an opportunity to share current research and learn from each other. Throughout, there was intense discussion, writing and inspiration for current and future research.