Wi1 at EURAM2016 in Paris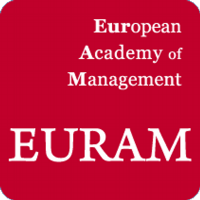 This year's EURAM conference took place in Paris – and Wi1 was engaged in a number of sessions:
Prof. Kathrin Möslein had the pleasure to meet European doctoral students at the Doctoral colloquium before the main conference even started, and held a workshop on "Open Innovation Laboratories: Platforms for Collaborative Management Research?" together with Prof. John Bessant, Prof. Angela Roth and Dr. Frank Danzinger.
Dr. Julia Jonas and Prof Angela Roth organised the track "service innovation and servitization" with some highly interesting studies. In this very special track, our doctoral student Benedikt Höckmayr presented his paper "Service systems engineering triggered by digitalization – a conceptual framework". A vivid discussion and some interesting ideas for future collaborations emerged from the feedback session.
A huge thank you goes to all discussants and contributors who made this Euram conference a stimulating experience, in a very rainy and could Paris in June!