New Wi1 publication published in Procedia CIRP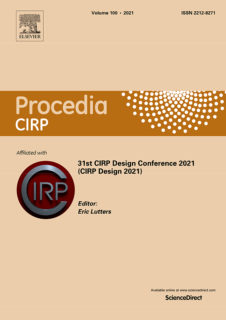 The fourth industrial revolution is advancing and companies are digitizing their value creation sustainably. From a technical perspective, the topic of sensors and actuators is of particular interest in this development, as they acquire the necessary condition and process data that is used in subsequent steps for production orchestration as well as service and business model execution and development. Here, particular potential lies in computer vision, which uses cameras for condition monitoring.
The article Embedded vision device integration via OPC UA: Design and evaluation of a neural network-based monitoring system for Industry 4.0, which was recently published in the journal Procedia CIRP, shows how this technology can be applied in industrial applications with the help of neural networks. Exemplary, a camera system was developed that is integrated in the Industry 4.0 demonstrator PID4CPS. In the team of authors consisting of Sascha Julian Oks, Sebastian Zöllner, Dr. Max Jalowski and Prof. Dr. Kathrin M. Möslein from the chair Wi1 and Jonathan Fuchs from the chair FAPS, it is especially worth mentioning that Sebastian Zöllner as a student researcher contributed to this publication with his thesis work. We are very proud of this outstanding student achievement.
The open access publication is available here.