Invitation "code4adidas / Fashion meets Tech", Herzogenaurach, August 10th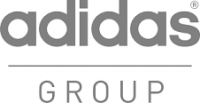 Be an adidas CREATOR for one day: We want YOU to experiment with sport, fashion & technology to create something that the world will be obsessed with. The Makerlab – the adidas' creativity cell – will be your home for one day. You will work together with other digital natives to stretch and challenge creative ideas towards creating the new.
Application deadline: August 06th!
Further information and the link to the application form can be found at https://careers.adidas-group.com/jobs/be-an-adidas-creator-for-one-day-code4adidas-163830
Teaser video with Aya Jaff, Co-Host: https://www.youtube.com/watch?v=XbbBCG8AOQo