Digital Health Challenge 2018: Kick-Off Hackathon & Community Challenge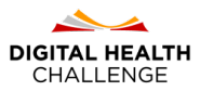 The Digital Health Challenge 2018 is a series of events for interdisciplinary teams of informatics, engineering, creative, and business experts starting with a kick-off hackathon from March 2nd to 4th at the Medical Valley Center Erlangen. The hackathon is organized by our colleagues from Medical Valley, ZOLLHOF, and Health Hackers Erlangen and is geared towards students, scientists, professionals, and startups from various disciplines.
For more information, please visit dhc.medical-valley-emn.de.